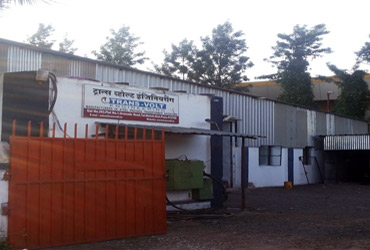 The unit is situated in Pirangut Industrial Area, Pune – Lavasa city Road, Tal. Mulshi, Dist. Pune. A area is 15 km East of Pune. The area is well connected for the transport & other facilities. The plant is spread over a combined area of 2500 Sq. mtrs, with well laid out manufacturing line, most modern machinery, tools & test equipment to produce highest quality Radiators.
In the short span of 6 yrs Trans Volt Engineering Pvt. Ltd. has consolidated its position in the transformer industry as a leading manufacturer of Transformer Radiators. Specializes in the manufacturing of Steel Pressed Radiators for Power & Distribution Transformers, Rectifiers, Reactors, etc. The Radiators have a unique design which leads to optimum heat dissipation and corrosion, protection in harsh tropical, coastal & other adverse environments.

---
Company Slogan : We boost the energy by cooling the Temperature.
---
Core Values Of Company

Hard Work And Continuous Self Improvement
Promote A Culture Of Innovation And Quality Trough Continuous Improvements
Team Work : Work With Together
Do With Confidence : Whatever you are doing do with confidence
Trust And Support Each Other
Core Purpose
To Have A Measurable And Lasting Impact On Our Client's Performance. To Positively Impact The Industries We Serve.
Vision

Our journey is Total Quality Management-fully satisfying our customers requirements through a process of continuous improvement.
It is our goal to posture our company for market expansion, thereby providing improved job security and quality of life for all.
Quality Pledge

We are committed to being very aggressive in our attitude towards quality and customer service, primarily since we want to be ranked as the "best" in our business.
Quality is not just another goal, it is our basic strategy for survival and future growth.


Priority
Our customers demand a high quality product- It is our responsibility to give them what they want.
Objectives
Our quality objectives are to furnish high quality products, on time, and at the lowest cost. The attainment of such objectives will lead to, customer satisfaction, enhanced copper performance at the application level, and ongoing improvements in process efficiency. We will have to maintain a constant focus on quality with full dedication, commitment & teamwork.
Technical Team Support
The production & skilled Workers team is well supported with the qualified design engineers, managers having vast experience & knowledge in manufacturing technology of Transformer Radiator. The team is geared to produce High Quality Radiators to match customer requirements.
Our Team had been awarded by General Manager, TATA STEEL LTD., (West Zone) with "VIJETA AWARD"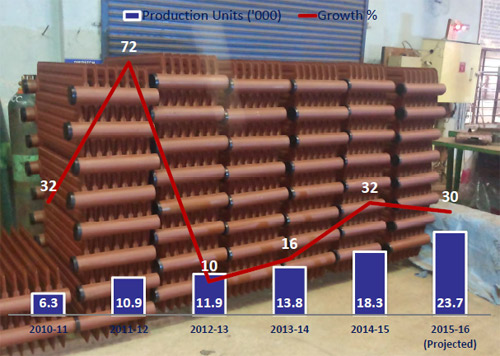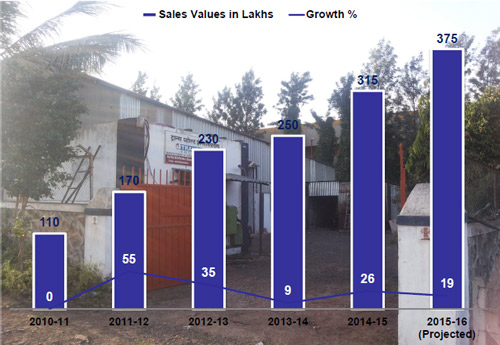 CSR Activities

As speaker for Entrepreneur development Program in Navgan Arts & Commerce college, Parali-V, Dist Beed
Donation of Audio visual Aid to ZP School, Kasar Amboli, Dist. Pune
Contribution in Educational expenses on children of farmers in Parali -V Tq.
Distribution of books & Note books to children of various farmers in Parali -V Tq.
Contribution in Marriage ceremony expenses of farmers daughter in Parali -V Tq.
Active member of social group "Kharicha Vata" – group supporting for old age persons
CSR Activity Entrepreneur Development Program